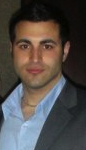 Hi, my name is Mike Lo Bue. I am from a small city in New Jersey, just 15 short miles outside of New York City. I am first generation American and ever since visiting Europe the first time as a teen; I always had the desire to venture out and learn about other places in the world through other peoples' experiences.
Have you ever been on a vacation and thought how nice it would be to have someone that was actually from that area showing you around and telling you all the fun things to do there? Or if you can learn from someone who has visited that place what the experience was like that they had and the hot spots they have frequented?
I am starting this site because this is a page one can browse prior to visiting a location and easily being able to get feedback and reviews from other people who have already been there. This is a site where people can be honest and give their opinions on any location they desire to. It can be restaurants we have eaten at, stores we have shopped in, hotels we have stayed in, bars/clubs/lounges we have drank and had good or bad times in, monuments, museums, parks, etc…This is a page where we can freely write and review places we find that we have been to. I hope you enjoy the site and find it helpful in your travels. There is more to come…
Guidelines
Sed accumsan posuere turpis, ut commodo est consequat at. Fusce suscipit pellentesque tempor. Aliquam erat volutpat. Suspendisse potenti. Maecenas luctus hendrerit fermentum. Quisque vitae varius dui. Nullam in magna id libero volutpat mollis imperdiet eget nisi. Suspendisse tristique eleifend nisi eu cursus. Morbi eros elit, aliquet sed pellentesque sed, consectetur nec massa. Vivamus quis diam quis nulla mollis hendrerit. Maecenas egestas neque et tortor vehicula dapibus. Fusce risus erat, tincidunt quis lacinia id, malesuada ut eros. Etiam elementum quam eu lectus scelerisque mattis. Etiam bibendum, augue nec sagittis ullamcorper, elit mi eleifend lacus, a gravida quam massa vulputate nibh. Praesent hendrerit molestie mi nec iaculis. In hac habitasse platea dictumst. Morbi in urna velit. Sed scelerisque risus ac velit ultricies at lobortis nulla pellentesque. Integer tincidunt lectus nec massa tincidunt non semper purus ultrices. In hac habitasse platea dictumst. Duis pharetra eros quis est rhoncus venenatis. Mauris ac nisi at massa sollicitudin pretium. Donec quis nisl blandit diam sodales vehicula eu id lorem. Etiam est dolor, adipiscing nec blandit eu, dignissim in eros.